Please pardon my absence. I've been busy cleaning.. and prior to that setting up a cleaning schedule for myself. Before this schedule I never got anything done. I'd do a little here and a little there and still nothing was happening. SO, I decided to get down to business. Here's how I've got it looking so far
Kitchen
Bathroom (upstairs) and dust & sweep
Bathroom (downstairs) and vacuum & mop
Bedrooms and linens
The Dining room, and Living room tables
Windows and Mirrors and The CAR!
Relax and hope nobody messed up the darn house!!
The reason they are numbered instead of listed as days of the week are because DH isn't off on the weekends so I'll just get things in when they fit. Today is day three, I should be downstairs cleaning his bathroom... I do have other commitments too though! Haha, I'll get to it in a bit. Other things I also like to fit into the day are taking a walk with the boy-o and taking a breather at the park if I can. Also working on my Etsy shop!! Gotta take time out for me.
Reading: I finished The Help and liked it very much. And yesterday (Day 2) I cleaned the entire bathroom and wasn't bored or feeling like complaining, because I was listening to The Hunger Games on my phone!! I finished the whole book yesterday and that, is, amazing!! I'll start book two (Mockingjay) here today and maybe finish it tomorrow. Then next will be book three (Catching Fire) and then maybe The Little Giant Of Aberdeen County. I've got all these books downloaded on my phone from my local library using the Overdrive Media app on my iPhone. I AM SO THANKFUL. This will keep me sane I believe..
Also keeping me sane are my
Etsy Treasury Team
members. They are so supportive. It's wonderful. I'd still be moping and unproductive without them. I can't believe I've been on Etsy for 3 years now and have barely made a dent. Shame on me. But thanks to them and my hard work I've managed to boost my views and sales. Awesomeness!!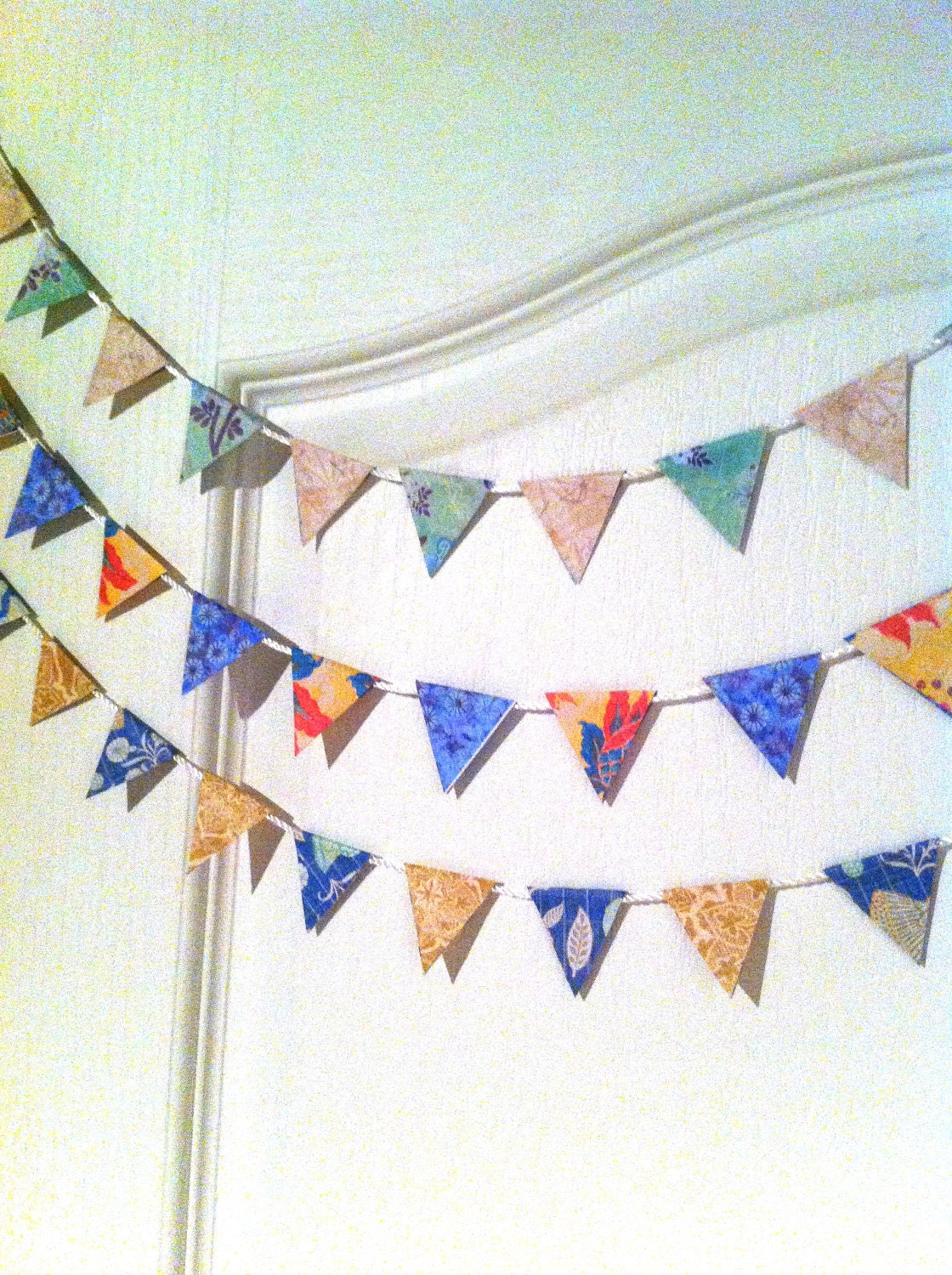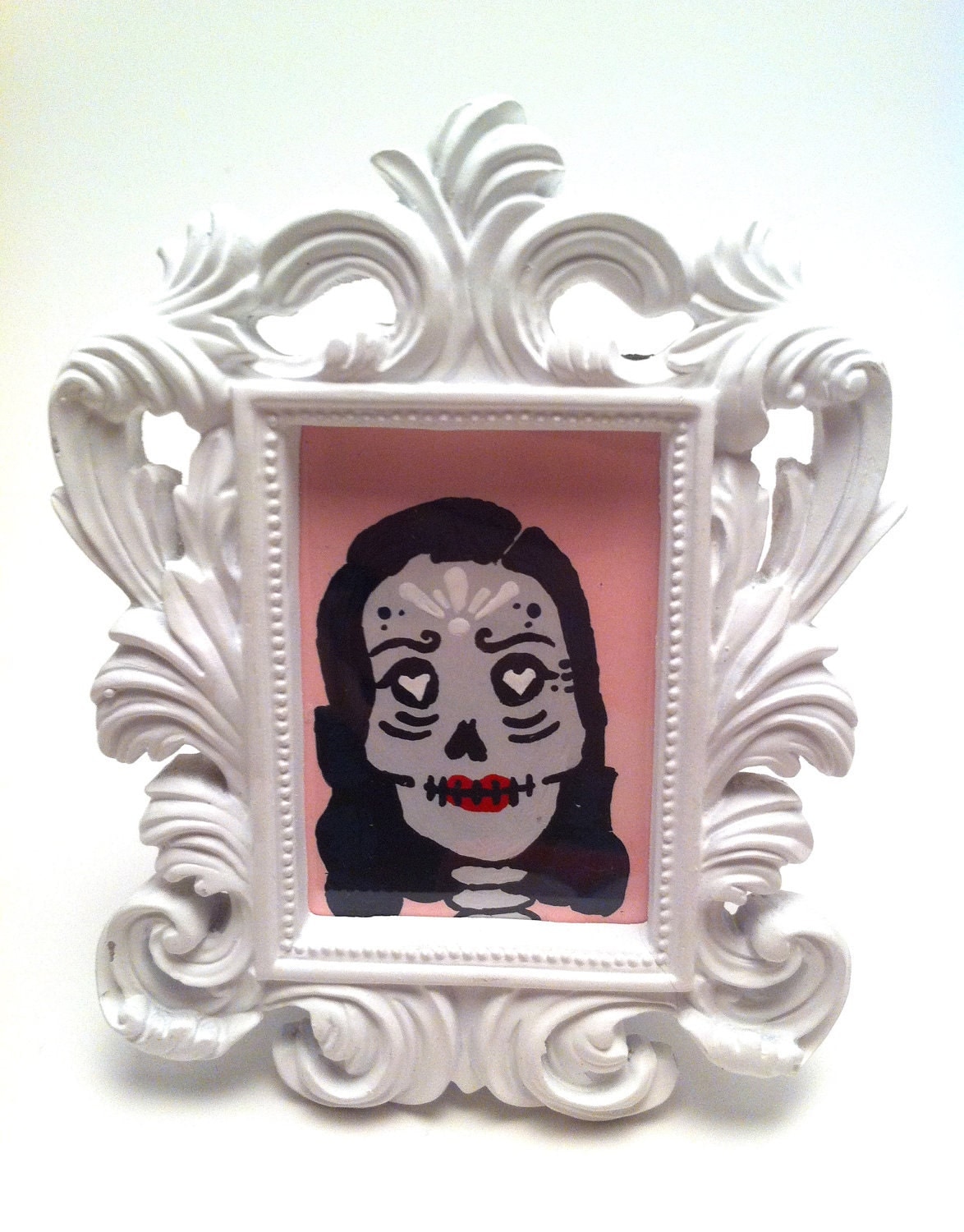 New Items: This last week I added to the shop a listing for 5 DIY mini buntings. They would look so cute in a cubile. I also added a Dita Von Teese inspired sugar skull painting. Isn't she a bute?!?
I'd love to also make some cubicle party in a bag/box type of deal. I think it's would be nice. A card, a couple balloons, a bunting, a candle. No confetti though. That stuff is a mess.
Oh and this week I made an attempt at a Pie for Pi day 3.14. For dinner we had pizza and for dessert I made this
Lemon Pineapple Pie
. it was good, I liked it. But I guess DH only likes Pizza Pie, he said he prefers cake... So I won't feel bad eating it all then!! It was my first time doing the basketweave and it came out nicely. Next time I will do pineapple tidbits or crushed instead of chunks. Too chunky. Also I will be sure to dust the top with sugar. it added a sweet crunch. Lovely.
So now I know I probably haven't said much and I'm still going to say good bye. And I will leave you with my latest treasury I've called
"Life is a beach"
. Please click on the link and check it out. In the meantime here is a teaser of one of the awesome items featured there: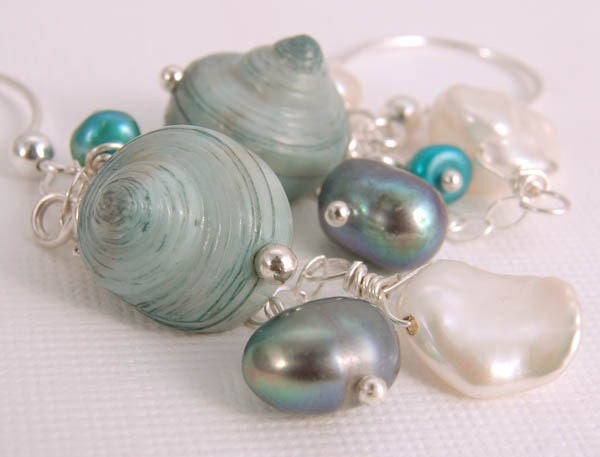 You can find these beautiful earrings here at
Lindesigns
shop on Etsy. Aren't pearls gorgeous?!?!
I'm off to get to work. It's Day three and I've got plenty to do. I'm also putting away my maternity clothes. No way I ever want to wear that size again so SAYONARA clothes!!
Xo,
Bri